Jaipur: Rajsamand MP Diya Kumari, while addressing the Jan Aakrosh meeting organized in Bansur assembly of Alwar district, said that BJP's Janakrosh yatra against Congress misrule, jungle raj and corruption in Rajasthan has got immense public support. Tired of the anti-people policies of the Congress, the general public has resolved to oust the Congress from power in order to restore good governance in Rajasthan.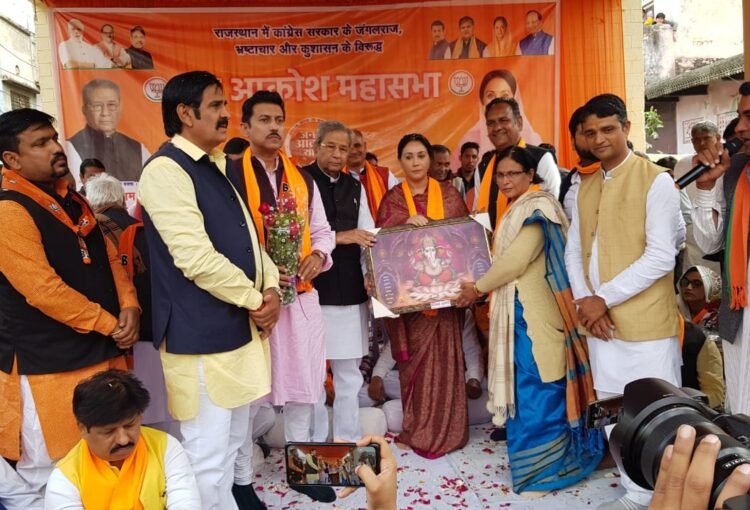 In the Jan Aakrosh Sabha organized at Ramlila Maidan, MP Diya said that law and order has come to a halt in the State. More than 8 lakh criminal cases have been registered, 7 murders are taking place daily, about 21 thousand cases have been registered against Dalits, cases of atrocities on SCs and STs have increased.
Also present on the occasion were Rajya Sabha member, Ghanshyam Tiwari, MP Rajyavardhan Rathore and other BJP leaders.