KJM Dreamz entertainment Miss & Mrs India Iconic Diva  2023 have always been at the top of the list of notable Fashion honours as it aims fight against Domestic Violence.The most recent fashion award show, which took place in Navi Mumbai was attended by several Television celebrities who graced the fashion show with their presence. Actors such as Sreejita De, Shruti Sharma, Aditya Deshmukh, Himanee Bhatia, Saumya Saraswat and many more well-known figures from the entertainment industry graced the award show with their presence.
Company KJM Dreamz Entertainment Organizers Kavitha Kishore Reyansh SharmaJury consisted of Simran vig, Shantherii pai, Dyananda bandodkar, Asha Agarwal, Anagha kamat sambhary, Sidhesh jadhavAshok mehra.

The Chief guest for the great evening was Sanjeev Kumar, Abhijeet rane, Paresh takur, Soumya SinghShow director Reyansh Sharma Show choreographer Lim subba and Advisory board kunal kaushall & Dr Karen Terry Raza and core team member Namita Sanjay chinchankar and Tavassum Mohammad Supporting and branding partner Mystique events by Juveria Nusrat   And the Crown partner was Presha creations& the Trophy partner Trophy house ,ullas nagar and the  lastly the Production partner Atharwa media , Studio Partner VIOLET Studio by Vikesh Singh Hair and make up partner HSM School.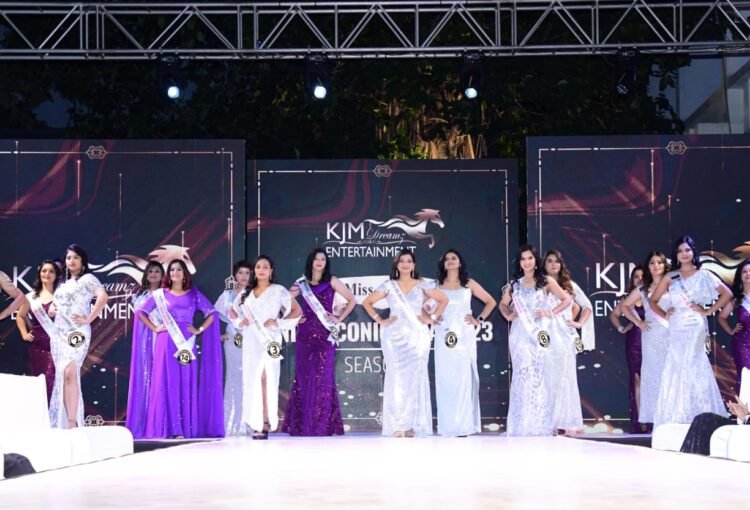 Miss Category WinnerC.Bhavana1 st Runner upSanjana Pradhan2nd Runner up Diya naikMrs category gold Winner Prajakta paudwal padgaonkar 1 st Runner up Ashwini Acharya 2nd Runner up Cherry Arora SharmaMrs category platinum Winner Rupali Mahadik 1st runner up Sangeeta Aiyyar Reddy 2 nd runner up Chitra gargZonal winners South zone Arti porwal North zone Priya tiwari West zone Neelam Bhanushali East zone Lakshmi varma Social media queen Davvnit Kaur  AroraThe captivating evening turned out be a successful eve with immense presence of artists