The 9th Edition of 'Aspiring She Women Power Summit and Awards 2023', was star studded. Held on 4th March 2023, it was specially dedicated to 'Women's Mental Health and Fitness'. Fitness Icon Mandira Bedi gave an exclusive fitness session where she busted some diet myths too.
On another hand, Renowned Actor Speaker Divya Dutta explained the importance of Mental Health, stressing that we need to deal with issues with our inherent internal strength. She concluded her talk with a very beautiful poem in her unique way.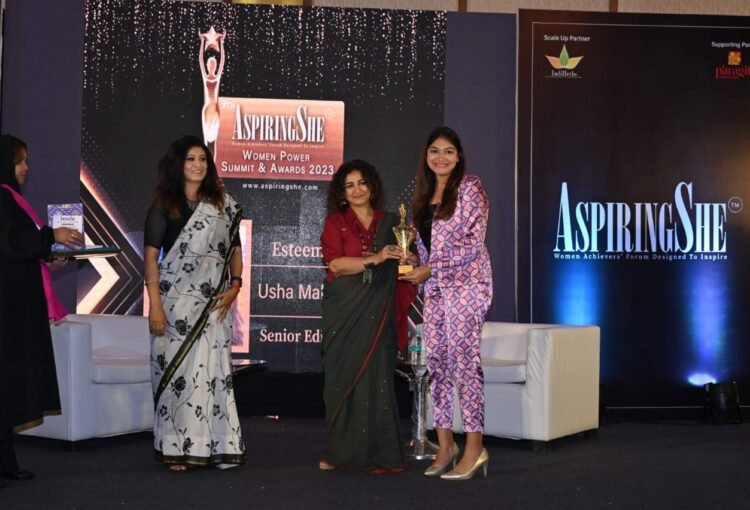 Aspiring She Women Power Summit and Awards 2023 was anchored by celebrity anchor Pooja Kanwal Mahatani. The Summit was e attended by women celebrities from different walks of life, women entrepreneurs and startup founders.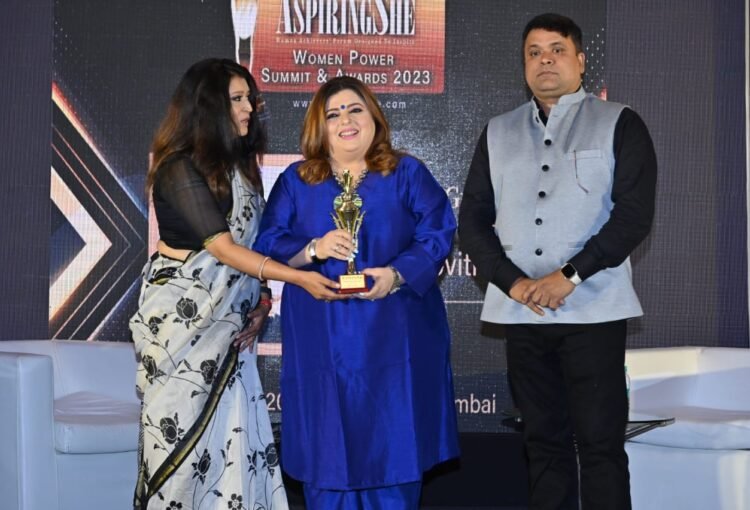 A few of the Powerful Women who received the award were Mandira Bedi, Divya Dutta, Pooja Kanwal Mahatani, Dr Ruchi Samdani, Archana Gautam, Sreejita De, Gulki Joshi, Delnaaz Irani, Rozlyn Khan, Shubhaavi Choksey, Ayesha Singh, Deepika Singh, Smiley Suri, Mitaali Nag, Sandhya Shetty, Hetal Yadav, Ulka Gupta, Seerat Kapoor, Pooja Anshul Doshi, Usha Malasi Bhatt, Rekha Khan, Sukhmani Sadana besides many others. Awards were given by Saumyata Tiwari and Major Arvind Tiwari. Says Saumyata Tiwari, "Empowering Women Is Empowering Generations, Go for it." #BreakTheBiases is her motto in life.
Founded by Saumyata Tiwari and army veteran Major Arvind Tiwari, AspiringShe Ventures Pvt Ltd is designed to create various platforms to empower and strengthen women from different walks of life. With a very successful track record, it boasts of AspiringShe Achievers Awards and Talk Show, AspiringShe Digital Magazine, AspiringShe Business Networking Meets and AspiringShe website (www.aspiringshe.com).