Kashika Kapoor is one of those phenomenal stars in the Bollywood industry and is climbing the ladder of success each day because of her hard work and dedication. The actress has definitely made a place in the heart of the audience at a very young age. The rising star of Bollywood is soon going to make her big Bollywood debut in Pradip Khairwair's untitled rom-com. The actress spills the bean on her character and how the actress is prepping for her big Bollywood debut
Kashika Kapoor is currently taking workshops for her character, which is going to be something beyond her limits. the actress Attending acting workshops and facing the camera opened up a new dimension for Kashika. To which she reveals, "I learned that you can't lie to the camera, I kind of fell in love with acting for cameras. In my process, the first thing No matter what character you play, there's always a certain aspect you will be able to relate to, and that's what I look forward to when I read my scripts. Only when I relate to the character on some level will I be able to bring something unique to the table, and that is what my debut character is going to bring out in me as an actor. Aside from that, I do everything necessary to get as close to the character's world as possible, and that is what I am doing to put my best foot forward.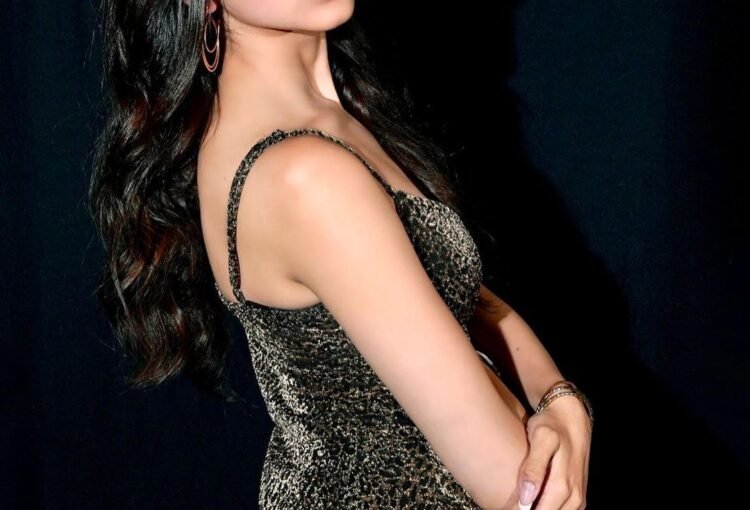 The actress further went on to say, "Though I can't discuss the specifics of the project or the people I'm working with, I can say with certainty that this will be a great step towards more opportunities and my debut film will prove, dreams do come true."
Kashika continues to charm people and set the bar high with everything she does.
On the work front, Kashika is soon going to make her Bollywood debut in Pradip Khairwar's untitled Rom- Com with Anuj Saini, which will have a strong message to take back along. Aside from that, the actress has appeared in several music videos, including "Tu Laut Aa" with Pratiek Sehjpal. Zee Music's Neendra, Sachcha Wala Pyaar, O mere Dil Ke Chain, and Hissab, also a music single by Sohum Rockstar Entertainment and Balaji, O Rano, Aaj Bura Na Mano and recently seen in a music video for Dil Pe Zakhm which starred Gurmeet Chaudhary and Arjun Bijlani. Kashika is even the face of FREE FIRE as MOCO- done by the Rohit Shetty team.