Whenever an actor takes a leap of faith and steps into the world of the limelight, they are always focused on building a solid reputation for themselves and proving to their audience and fans that they are worthy of staying in the industry through their intense yet inspirational acting, which propels them up the success ladder every day. The young, talented actress Kashika Kapoor is one such performer who has earned a name for herself in the hearts of the audience.
One of the actresses in Bollywood who has established herself through both her exceptional acting abilities and stunning appearance is Kashika Kapoor. The actress never fails to steal the show every time she appears on screen, whether it be in music videos or web series. And now, the actress is all set to carve a place in the hearts of her audience with her big debut movie in a never-before-seen avatar as she will soon start shooting for her debut film.
But the biggest news for all her admirers is that the actress has started her new year with a bang as she has already signed another big film with one of the leading productions. The actress took to her social media and shared this news with all her loved ones by sharing a picture of the script, which she captioned "Grateful."
When asked about it, the actress says, "2023 has been a great start for me, and yes, as I had told all my fans earlier, I have lots of things in my kitty to announce to all my fans. Yes, this is the second film that I have signed and I am very grateful for it. I am soon going to start shooting for my debut film. I couldn't be more grateful to the universe for this. It hasn't been an easy journey but I can definitely see my dreams getting fulfilled", exclaims actress Kashika Kapoor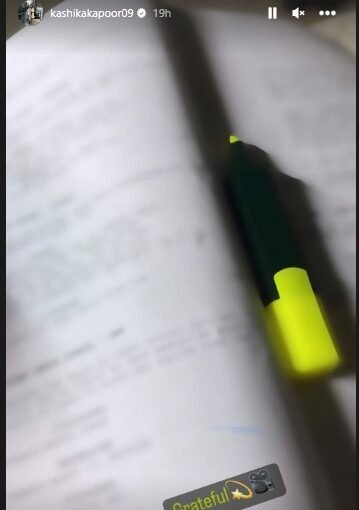 It is so rare to see such young talents like Kashika Kapoor making a space for themselves at a such young age is only inspiring for all the young girls out there who dream of making it big in Bollywood.
On the work front, Kashika will star in the shoot of her debut film by the end of January, which is a strong girl education film with a strong message that is going to be helmed by Sandip Khairwair.